COMPANY PROFILE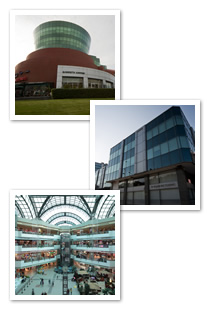 Within the period more than 50 years operating in the sector, Alikişioğlu İnşaat Ticaret ve Sanayi AŞ has successfully carried out the design and implementation of many commercial building such as shopping mall, office, plaza, many industrial construction such as factory, workshop and many residential construction such as villa and apartment.
It has selected as a constant target to present the healthiest potential solution in customer-focused design, implementation, construction and submission in all kind of buildings in terms of construction both with its in house office members and competent and expert design-implementation and control staff members it has been working for a long time, in the best possible time and by definitely prioritizing customer satisfaction.
Our firm will feel honored to stand by you as your "solution partner" when converting your ideas into reality.
Best Regards